GetUp! Annual Report 2014
GetUp is an independent, grassroots community advocacy organisation which aims to build a more progressive Australia; an Australia that values environmental sustainability, economic fairness and social justice at its core.
GetUp empowers Australians from all walks of life to get involved and change the news, not just watch from the sidelines. Whether it's getting in contact with an MP, signing a petition, attending an event or helping to get a television ad on the air, GetUp members take targeted, coordinated and strategic action to get real results.
Being an independent, not-for-profit organisation, GetUp does not accept donations from political parties or the Government, but instead relies on donations from its members to fund its work.


GetUp members come from all walks of life. Not all members vote the same way, but we are united around a set of core values:
economic fairness
environmental
sustainability
social justice
and a fair go for all!

677,500
TOTAL MEMBERS

26%
GROWTH
working towards a better, fairer, more sustainable Australia
Together, we've been part of



Ways GetUp members have offered to help the movement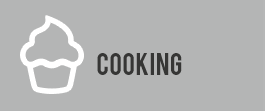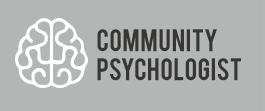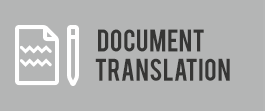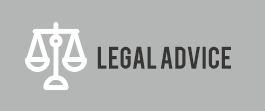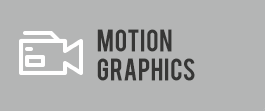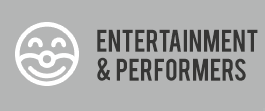 Members By State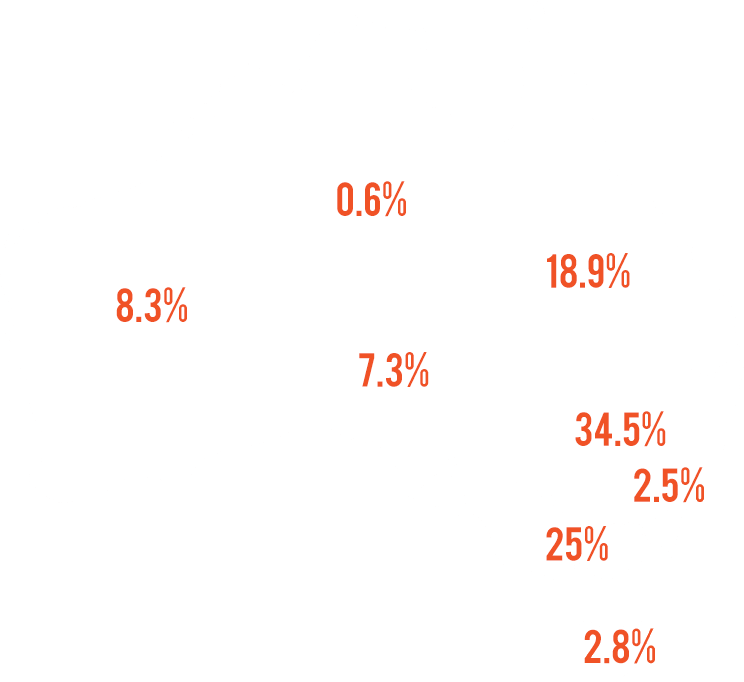 Actions Taken By Getup Members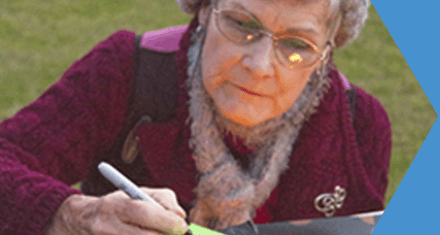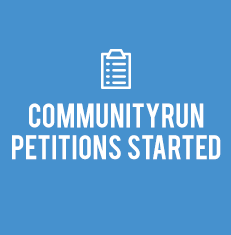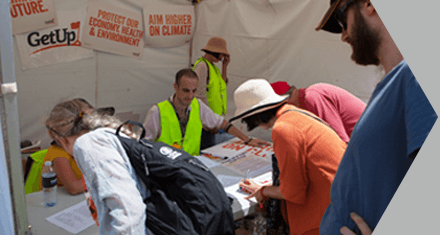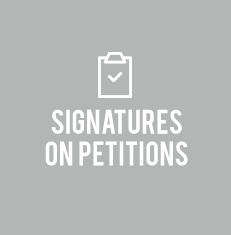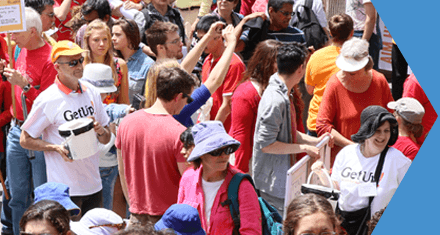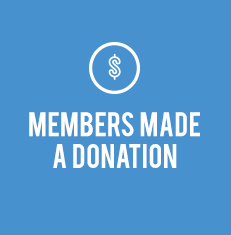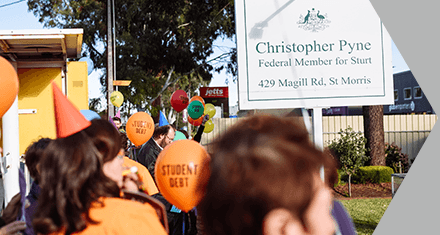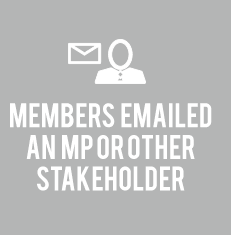 Core Members
GetUp's core members are what allows us to operate effectively -- they enable us to respond rapidly when moments present themselves but also to plan strategically for the future. These small, regular donations power our movement by helping us stand strong and gain real results. It's how we stay independent, nimble and accountable.
9,142
core members contributed nearly $2.5million through small, regular donations Vision Survey
In May 2014, over 40,000 GetUp members took part in our annual Vision Survey, an open national survey to establish GetUp's top campaigning priorities for the year. 62.2% of members voted to use the survey as a strong guide, but continue to stay nimble and adapt our plans to keep current with breaking news and events.
Top 3 Issues as rated by GetUp members.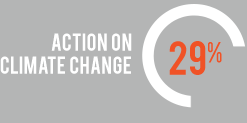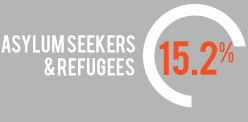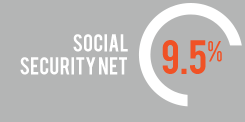 Please note, the percentage score is a weighted calculation. Items ranked first were valued higher than those ranked second or third. The score is the sum of all weighted rank counts.
GetUp is a not-for-profit organisation and does not receive any money from political parties or Government. Instead, we are supported by thousands of individuals who may not have a lot of time or money, but who care about the issues and want to have a say. We also receive support from organisations, unions and community groups.
The majority of GetUp's donors give under $100, but some individuals and organisations have contributed more. Like all advocacy organisations, GetUp is required by law to disclose to the Australian Electoral Commission the identity of any donors who give over $11,200 in a financial year. We endeavour to publish details of all donations over $10,000 within 30 days on the disclosure page on our website.
Total Donations
403,954
13/14 financial year
total donations

$7,534,453

Number of Donors

71,158

Average One-off
Donation

$39

Average Weekly
Donation

$8

Average Monthly
Donation

$19

Average Total
Donated per Donor

$103
Expenditures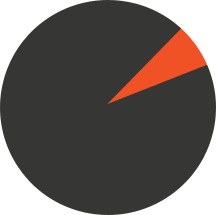 Campaigns

91.22%
Administrative

8.78%
GetUp's expenditure in 13/14 was $6,808,087. Of this, 8.78% of expenses were administrative, allocated to accountancy and legal services, amortisation, administrative staff and associated expenses, bank charges, rent and outgoings, filing fees, fringe benefits tax, and insurance. 91.22% of our expenses were related directly to campaigns.
top campaign tactics
legal fighting fund
Taking our campaigns to the courts is more than just a PR move, forcing the hand of hostile campaign targets. Impact litigation can also set important legal precedents.
tv ads
TV ads get our campaigns on the airwaves and into the lounge rooms of key constituencies.
rallies
Mass mobilisation remains one of the most effective ways of demonstrating public sentiment about an issue. Thousands of people hitting the streets draws media attention and forces decision-makers to take note.
billboards
Billboards are a form of tactical media, writing large our campaign messages on the doorsteps of decision-makers and in front of key constituencies.
shipping news
Crowd-funding has emerged as a way to finance strategic journalism that shines a light on injustice not receiving traditional media attention, or that comes at an issue from a new angle.
door knocking
Door knocking is one of the most effective forms of grassroots campaigning, allowing GetUp members to talk directly to voters in their neighbourhood about the issues that matter.
Audit Report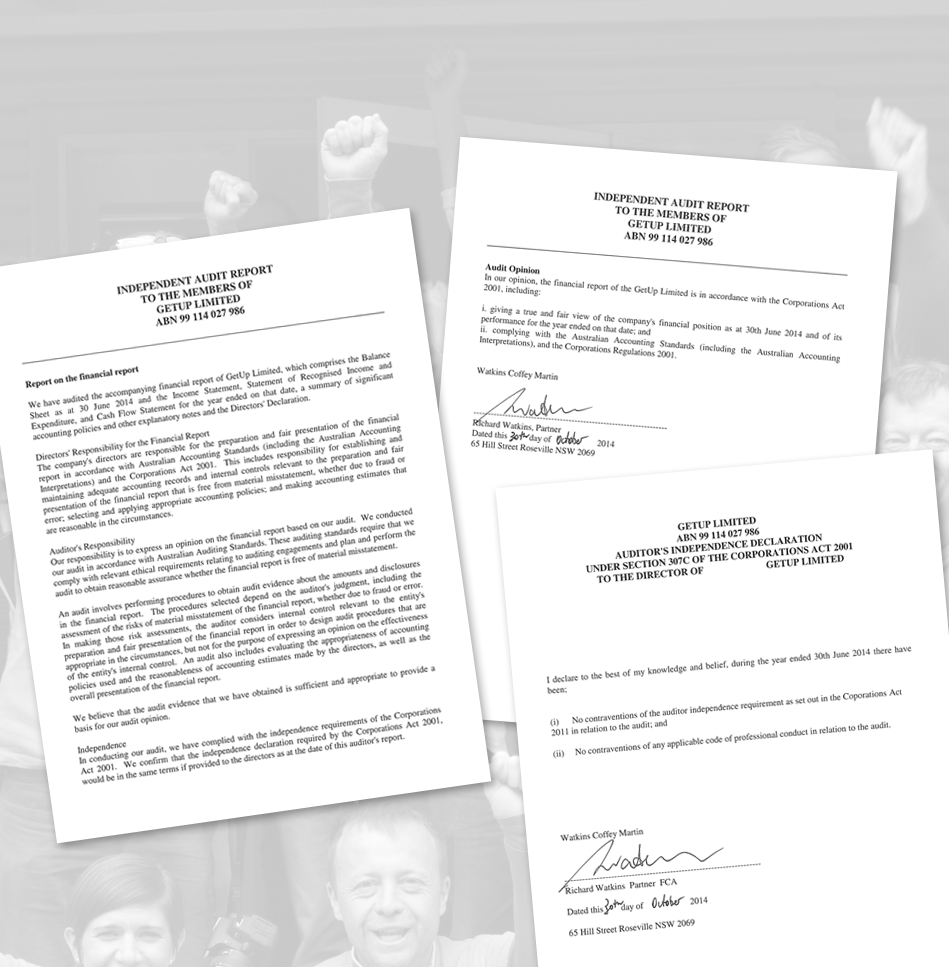 Core Members
The 2013-14 financial year saw GetUp's base of core members grow significantly. Core members contribute small regular amounts to make our grassroots campaigning possible. It's the regular donations from our core members that allow GetUp to plan strategically for the future and move quickly to take action when key moments arise.
This year, 5,843 additional members committed to a small regular contribution – bringing the number of GetUp's core members to over 9,142 (40% growth on previous year). Over the year, core members contributed a total of $2,447,476 with donations averaging $8 per week.

5,843
New Members
$2,447,476
Total Contribution
Community Run
Over the past year, more and more Australians have come to CommunityRun to launch progressive campaigns around CSG, mining, environmental protection, health, refugee advocacy and local developments. CommunityRun campaigners are especially making ground at the local level, where they can wrangle the support of their community and personal networks and pressure a decision-maker to respond.
CommunityRun is defining itself in the online petition space as a campaigning platform not just a petition-creation tool, and CommunityRun campaigners are embracing both online and offline tactics to win their campaigns. Many CR campaigners compliment their online efforts by organising events in their community, exciting petition deliveries and wrangling local media.
And who are the people behind these campaigns? CommunityRun campaigners range from unlikely heroes to seasoned activists, school kids to grandparents, farmers to investment bankers, young to old.There's no two CommunityRun campaigners a like and no mould that they fit into - they do however all share one thing in common: a passion to make things better.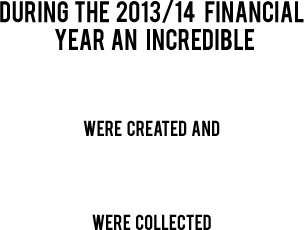 Our Team
Our People
Led by our National Director, Sam Mclean, the GetUp team is made up of communicators, organisers, technologists and analysts in our Sydney head office. Our working style is not a normal 9-5 affair: it is exceptionally fast-paced, demanding, exciting and massively rewarding. During the 13/14 financial year we made 12 hires, bringing our total number of staff at June 30th 2014 to 27.
Our Culture
Organisational culture is a system of shared values, ideas, beliefs, behaviours and stories. It determines how we work together and our capacity to make change. By articulating our culture, we commit to holding ourselves and each other to the values that strengthen us as a team. Each of them is crucial to allowing us to better serve our movement for a more progressive Australia.
Our People
1. We are member focused
We put GetUp members at the centre of all campaign strategies and tactics – they are instrumental to any campaign victory. We take our responsibility as the stewards of members' time and money very seriously. We are open with and accountable to our members. We are GetUp members.
2. We are powered by passion
We are lifelong members of the progressive movement. We are powered by a deep and abiding passion for progressive change, for resisting conservative forces, and for fighting injustice and inequality.
3. We strive for impact and excellence
Our success is measured not by number of members, Facebook likes, emails opened or dollars coming in. It is measured by whether we are influencing discourses, debates and decision makers.
4. We derive strength from diversity
A diverse team, membership and movement makes us better at seeing and fighting injustice. Our impacts are strongest when informed by diverse perspectives.
5. We are one piece of the puzzle
GetUp is one cog in the progressive movement wheel. We are humbled by the knowledge and talent of other progressive groups, and recognise them as an invaluable part of everything we do.
6. We are audacious
Audacity is our standard practice. While we manage for risk, we never accept 'it can't be done' or 'that's impossible'.
7. We are nimble
We always have our ear to the ground to identify opportunities to be impactful, and seize key moments as they arise. Our rapid response is always weighed with accuracy and quality, a balance we try to get right by focusing on impact.
8. We experiment, evaluate and evolve
We are always innovating and experimenting. We constantly scrutinise our work in terms of impact and reflect critically on what we could be doing better.
9. We stand and fall together
We are a team and we are greater than the sum of our parts. We depend on each other's talents, expertise and passions to achieve excellence in all that we do.
Top 4 reasons why we love working at GetUp
We are helping to build a progressive future for Australia.
We get to work with Getup's inspiring, passionate, and growing membership.
We work in a fast, inventive and collaborative environment with a lot of autonomy.
We are part of a globally connected movement, collaborating across continents with our sister organisations in England, the US, Canada, Germany, India and Ireland.
Interested in working with us? We're hiring.
A Note of Thanks
The GetUp Team is privileged to work alongside many incredible stakeholders, organisations and individuals in the progressive movement, and across the corporate and government sectors, whom make our work possible. These are the people that go above and beyond to increase our output and impact with their generosity, smarts, creativity and passion – from designing, filming and producing a reactive campaign ad with 24 hours' notice or providing vital legal council, to pitching in on a snap action or laying the vital research foundations that allow us to advocate strong policy solutions.
For all that you do on behalf of the GetUp movement and a more progressive Australia, we'd like to take this opportunity to say thank you, and cheers to the future.
The GetUp board is composed of leaders from across the community, academia and business who play a critical role in supporting and guiding the organisation. The collective experience, wisdom and leadership they bring is an invaluable asset and we wish to thank them for their time and contributions to GetUp and the progressive movement as a whole.
Jeremy Heimans
Jeremy Heimans is co-founder and CEO of Purpose. Jeremy has been building movements since the age of 8 when, as a child activist in his native Australia, he ran media campaigns and lobbied leaders on issues like children's rights and nuclear non-proliferation. He co-founded GetUp, In 2007, Jeremy co-founded Avaaz, the world's largest online citizens' movement, now with more than 34 million members. The World e-Government Forum has named him as one of the top ten people who is changing the world of politics and the internet, and the Guardian named him one of the ten most influential voices on sustainability in the US.
Brett Solomon
Brett is co-founder and Executive Director of Access (accessnow.org). He was the first Executive Director of GetUp. Brett has worked both locally and internationally on a range of social justice and human rights issues. He honed his career at Oxfam Australia, where he founded the International Youth Parliament (IYP), an international network of young social change leaders from 140 countries tackling issues such as poverty, conflict and globalization. Prior to this, he worked as the Campaign Coordinator for Amnesty International Australia, where his main focus was refugees and asylum seekers, the arms trade and national security.
Anne Coombs
Anne Coombs is a writer and social entrepreneur. She was one of the founders of Rural Australians for Refugees, which grew from three people, to over ten thousand between 2001 - 2004, and became one of the most effective advocate groups for refugees. This gave her hands-on experience in network building, message shaping and promotion. She has been involved in many community activists initiatives at both a local and national level. Anne is currently the executive director of the Becher Foundation, which supports progressive and innovation social projects, particularly in the area of indigenous policy, refugees and regional communities. The foundation seeks in particular to support female leadership development in the non-governmental organisation sector. She is the author of three books on contemporary social history and two novels. She is also an alumnus of Sydney Leadership.
Amanda Tattersall
Amanda Tattersall is well recognised as a leading coalition builder and social change campaigner in Australia. She is the founding Director of the Sydney Alliance, a diverse coalition of unions, community organisations, schools and religious organisations that uses community organising to make Sydney a better place to live. She is a co-founding director and chair of GetUp.
Sarah Maddison
Sarah Maddison is an Australian Research Council Future Fellow in the School of Social Sciences at the University of New South Wales. Her fellowship project is a four-year comparative project exploring dialogue and reconciliation in South Africa, Northern Ireland, Guatemala, and Australia. She is a widely published author and her recent books include Black Politics: Inside the complexity of Aboriginal political culture (Allen and Unwin 2009, winner of the Australian Political Studies Association Henry Mayer book prize in 2009), Beyond White Guilt: The real challenge to Black-White relations in Australia (Allen and Unwin 2011), and the co-edited collection Unsettling the settler state: Creativity and resistance in Indigenous Settler-state governance (Federation Press 2011). Her earlier books are Activist Wisdom (UNSW Press 2006, with Sean Scalmer) and Silencing Dissent (Allen and Unwin 2007, co-edited with Clive Hamilton).
David Madden
In 2004, David was one of the founders of Win Back Respect, a web-based campaign against the foreign policy of United States President George W. Bush. The following year, he co-founded GetUp. David and Jeremy subsequently co-founded Avaaz.org. David is the co-author of Imagining Australia: Ideas for Our Future (Allen & Unwin, 2004). In 2006 David was named one of the "Top 10 People who are Changing the World of Politics and the Internet" by Politics Online and the World E-Government Forum.
Katie Kiss
Katie is a Kaanju Aboriginal woman from Cape York Australia; and a descendant of the Wiri people of the Bowen region of North Queensland. Katie graduated from Deakin University with a Bachelor of Arts majoring in International Relations. She has been involved in Aboriginal and Torres Strait Islander affairs at the local, community, state, national and international level for the past 20 years across a wide range of issues including: community development; social justice; constitutional reform; governance; native title and land management; cultural heritage and environment protection and management; education, training and employment. Katie spent eight years at the Australian Human Rights Commission; and most recently held the position of Director of Strategic Projects at the National Congress of Australia's First Peoples. She is a current Chamber Three Delegate of the National Congress of Australia's First Peoples; she is a standing Board Member of Ngroo Education Incorporated and the Public Interest Advocacy Centre (PIAC); and she is the nominated representative in her families land and native title negotiations.
Chris Gambian
Chris is passionate about grassroots worker power. He has almost 20 years experience as an activist and community organiser. Chris is currently Director of Grassroots & Co, a union consultancy that focuses on helping unions and other grassroots organisations improve their organising and internal operations through review, strategy, training and innovation.
Simon Westcott
Simon is a long time GetUp member and supporter with extensive experience in the not-for-profit sector through board and community positions in health and the arts. He is currently Chairman of Malthouse Theatre in Melbourne. He owns and runs travel media company Mr & Mrs Smith, after a long career in print and digital media, most recently in Australia at Fairfax and Lonely Planet. He is Fellow of the Williamson Community Leadership Program.
The GetUp board were not remunerated, and nor has any director received a benefit because of a contract made by GetUp in the financial year.